FSK Vapor Barriers
Foil-Scrim-Kraft Facing for Metal Buildings & More
HIGH-QUALITY VAPOR BARRIER FACINGS
FSK vapor barrier is a fantastic, low-cost insulation facing material for many applications. The exposed layer is made of aluminum foil and is one of the most common insulation materials on the market. If you are looking for high-quality, affordable vapor barrier products for all your needs — from metal building insulation to a wide variety of HVAC applications — FSK may be right for you. Contact Winona Building Products to get the best insulation material for your unique needs. We'll be happy to help you decide what material is best suited for your specific product, and we can even do custom product development and coating, when necessary. Call us now to get a quote for your project!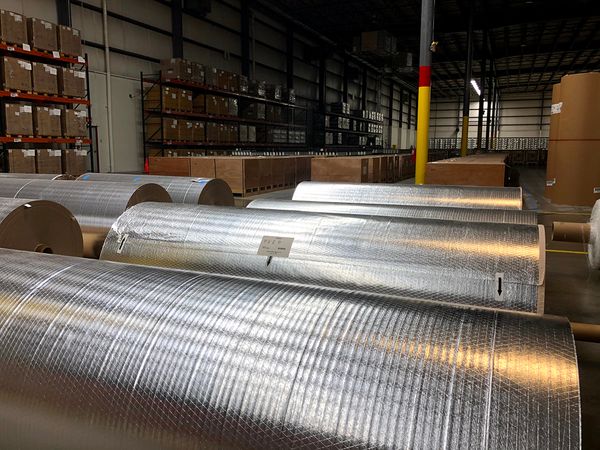 Why should you choose FSK vapor barriers? For their:
Affordability

Durability

Tensile Strength

Temperature Resistance

Dimensional Stability

Water Resistance

Reinforcement Capacity
Why Get FSK?
FSK is a vapor retarder that has great versatility in industries like metal building, construction, and aerospace. FSK is a flame-retardant material designed to protect things like duct boards and the outward-facing, exposed surfaces of HVAC ductwork. This type of insulation coating has water resistant properties and is widely used, as it tends to be less expensive and more readily available than alternatives like PSK. FSK facing is silver in color, as its exposed layer is aluminum foil, and it is one of the most common insulation facings on the market.
FSK insulation is commonly used by original equipment manufacturers during the construction of duct wraps, duct boards, and other common HVAC applications. This type of insulation facing serves both as a vapor barrier that controls moisture and a protective layer over the insulation's fiberglass. It is extremely useful in terms of reducing the risk of combustion and in terms of helping with long-term energy savings, as it improves the quality and longevity of a building's insulation. If you are ready to provide your clients with insulation or other products that are more durable and eco-friendly, order FSK vapor barriers from Winona Building Products today!
What makes our products different from our competitors' is our eco-friendly proprietary, patent-pending technology that provides flame resistant properties while meeting stringent fire codes. It is Red List free, California Prop 65 compliant, ASTM E84 tested, and UL723 Certified. We achieve this without the use of chemicals considered by the International Living Future Institute to be dangerous to humans and the environment. We believe that eco-friendly vapor barriers are the future. If you would like to learn more about FSK or other insulation facing options, contact us online or give us a call today.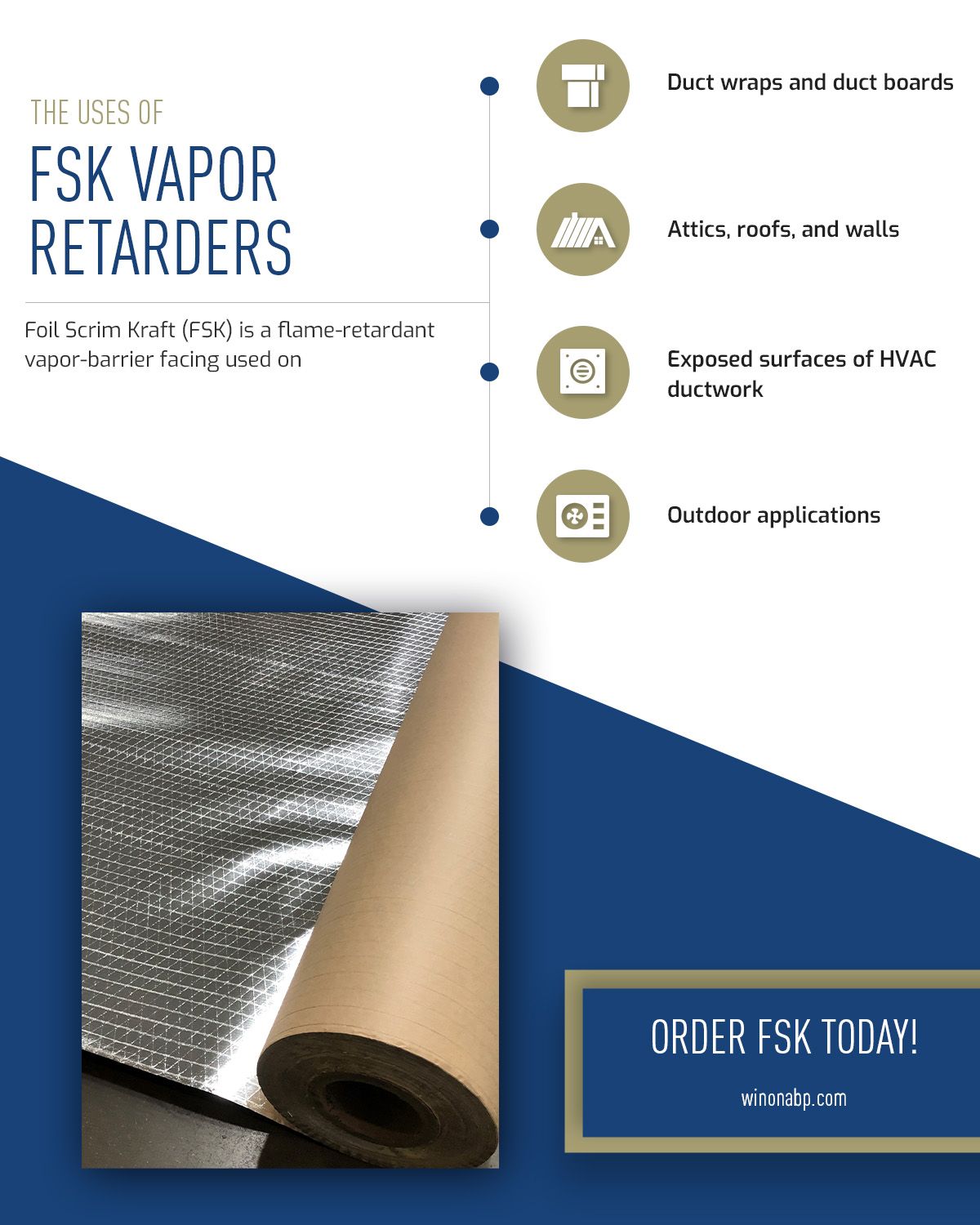 Contact us to get a quote!