PSK Vapor Barriers
Polypropylene-Scrim-Kraft Facings for Metal Buildings & More
Use PSK Vapor Barrier Facings for Applications Where Water Resistance is Required
PSK vapor barrier facing is primarily used in insulating ductwork, as metal building insulation, and for basement wall facings. Winona Building Products sells PSK vapor retarders and insulation facings to nationwide distributors, builders, and Original Equipment Manufacturers. We are proud to offer top-of-the-line, eco-friendly vapor barriers, and to have fast delivery throughout most of the country. Reach out to us today to get a free quote for your project!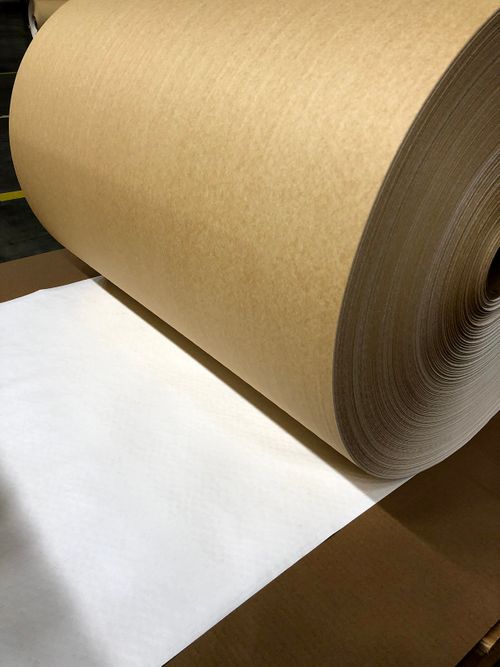 Why should you choose PSK vapor barriers? For their:
Temperature Control

Sound Attenuation

Improved Water Resistance

Scrim Reinforced Strength

Greater Puncture Resistance
What Is PSK?
Rather than using a foil outer layer like FSK, PSK uses a plastic blend of polypropylene. This form of insulation facing is common with ductwork and also excels for metal building insulation and basement wall facings. The strength of polypropylene prevents moisture from reaching the inner layers of your insulation, meaning longer-lasting, more reliable, and safer insulation. This type of premium insulation facing operates as a vapor barrier helping control moisture transfer, improve temperature control, seal any gaps, and increase the tensile strength of your insulation or other products.
PSK is different from FSK in that, as the material tends to be somewhat more expensive, PSK facings generally have a more even, polished, white-colored finish, which makes them look nicer, making its use very common for exposed systems where aesthetics are a priority.
PSK is used as a vapor barrier by, for example, having it attached to vats of fiberglass insulation from a major manufacturer, or simply by directly stapling it to exposed wall joists. Due to the low porosity of polypropylene, moisture penetration is vastly reduced and may be prevented from entering or exiting a building entirely. PSK can play a massive role in reducing condensation between wall layers, which helps prevent mold growth and corrosion.
One thing that makes Winona Building Products insulation facings unique is our eco-friendly proprietary, patent pending technology that provides flame resistant properties while meeting stringent fire codes. It is Red List free, California Prop 65 compliant, ASTM E84 tested and UL723 Certified. We achieve this without the use of chemicals considered by the International Living Future Institute to be dangerous to humans and the environment. We believe that eco-friendly vapor barriers are the future. If you would like to learn more about PSK or other insulation facing options, contact us online or give us a call today.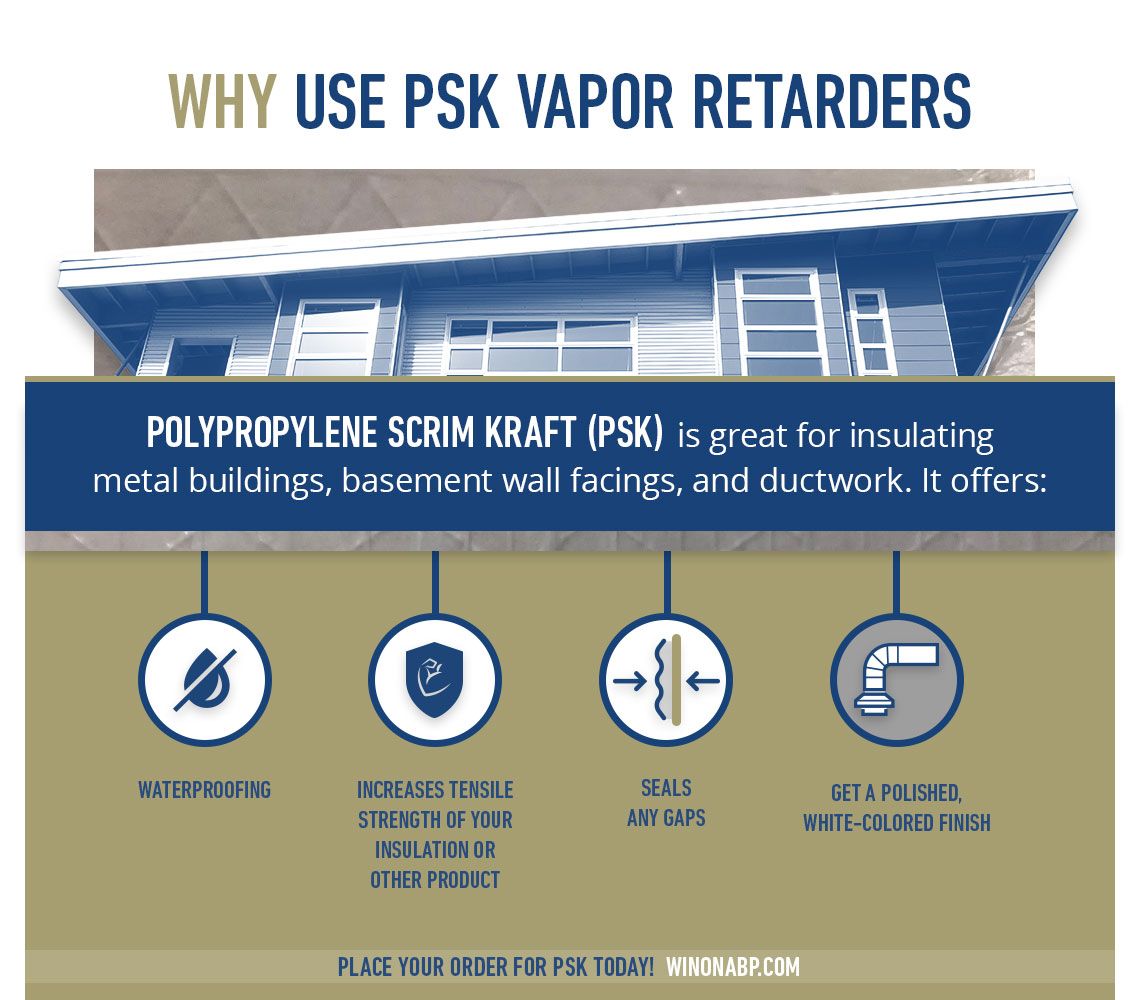 Contact us to get a quote!