KSK - SITE GUARD
Kraft-Scrim-Kraft job surface protection paper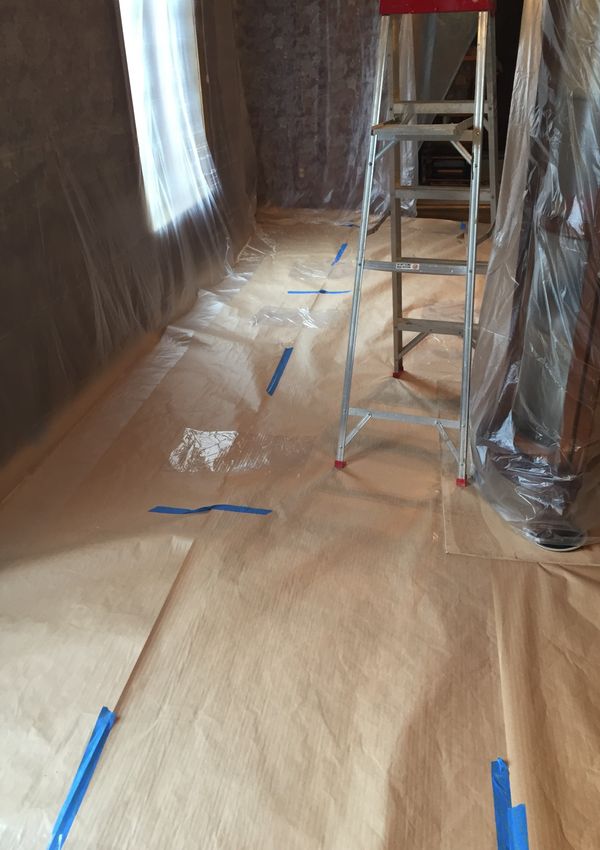 Job Site Scrim Reinforced Protection Paper
Use site guard Job Site Scrim Reinforced Protection Paper for Residential, Commercial, or Industrial surface protection.
Site Guard's laminated, reinforced paper lasts longer than plain Kraft paper, reducing replacement and job costs. Custom printing available.
KSK is eco-friendly, Red List free, California Prop 65 compliant. Call us now to place your order!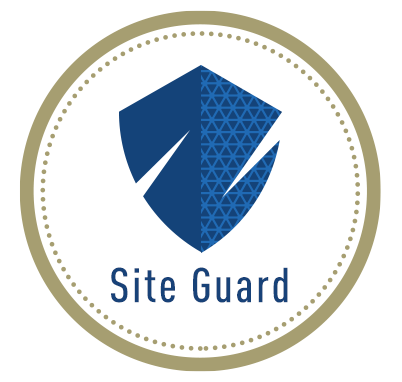 What Is Site Guard?
Winona Building Products' heavy-duty, tri-directional fiberglass-scrim-reinforced protective kraft paper prevents water and other liquids from soaking through and damaging expensive flooring and other surfaces. Sold in rolls, Site Guard supports fast setup and removal and is strong enough not to tear with regular foot traffic. For use on finished floors, countertops, stairs during new construction, remodeling, moving and more.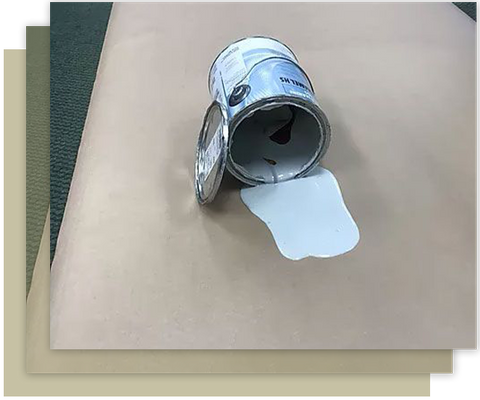 Features:
Water-resistant
Oil-resistant
Grease-resistant
Puncture-resistant
Durable
Non-staining

Construction

Remodeling

Repair Moving & Relocation
KSK site guard Overview
Site Guard provides temporary surface protection in industries for remodeling and construction projects. Winona Building Products leads the way in innovative, eco-friendly KSK surface protection — suitable for even the toughest jobsites. We are proud to be the Professionals' choice for all their temporary floor and surface protection needs.
KSK is suitable for protecting:
Hardwood
Vinyl tile
Ceramic tile
Travertine
Marble
Soapstone
Carpets
Countertops
Cabinets
Rugs and more
Ensure that your floors remain untarnished throughout the entire construction, floor installation, or other commercial or residential projects. Use KSK to protect things like hard surfaces like countertops and tiles from foot traffic, paint, and spills.
Our Kraft-Scrim-Kraft (KSK) floor protection is recyclable — making it the obvious choice for eco-conscious individuals and companies.
If there is any risk of water, oil, grease, or any other type of spill or stain occurring on your jobsite where there are at-risk hard surfaces, Site Guard's laminated, reinforced paper can provide the protection you need. For an affordable solution for increased durability and protection of floors and other delicate surfaces on your jobsite, use Winona Building Products' laminated, reinforced paper for long-lasting results. Save money by preventing the need to replace or repair damaged floors on your jobsite. To learn more about the benefits and suitable applications of KSK, call Winona Building Products today!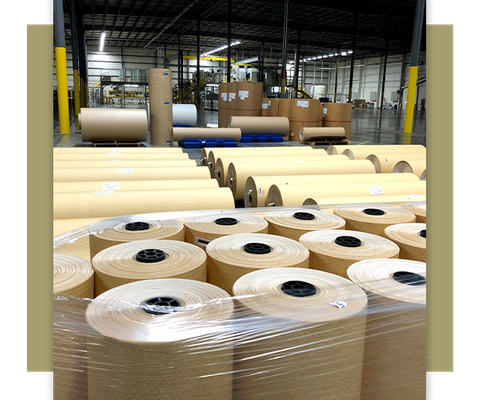 Physical Properties
Top and Bottom Plies: 30 lb Natural Kraft Paper
Laminating Adhesive: Synthetic latex
MD Reinforcement: 110 Fiberglass, 2/inch
CD Reinforcement: 110 Fiberglass, 3/inch
Composite Weight: 93 lbs/3000ft2
Caliper (mils): ≥6
Rely on Winona Building Products for Floor Protection on the Toughest Jobsites
Winona Building Products offers floor and surface protection solutions for all your commercial, industrial, and residential needs. Located in a 300,000 sq/ft facility on a 19-acre site in Plymouth, Indiana, our Midwestern location enables fast and cost-effective transportation to the entire US and Canada, reaching 70% of the US within one day's transit.
When it comes to heavy-duty, tri-directional fiberglass-scrim-reinforced protective paper is designed with liquid-resistance in mind, you can do no better than Winona Building Products' Site Guard Job Site Protection Paper. You can rely on our KSK for an environmentally friendly solution for surface protection during your construction, remodeling, or moving project.