Contract Lamination
Premium-Quality custom lamination Solutions
Improve Product Quality & Cost-Effectiveness with Vapor Barriers
Winona Building Products offers outstanding quality contract lamination services. Contract lamination has a wide variety of applications, oriented towards improving the quality and cost-effectiveness of your products. Getting custom lamination can enhance your product's functionality as well, through the help of advanced multi-layer constructions. Thinking about improving the quality and appearance of your products? We offer insulation facing options and solutions for laminating insulation layers together, as well as custom facing lamination. Contact us today to get a free quote for your project!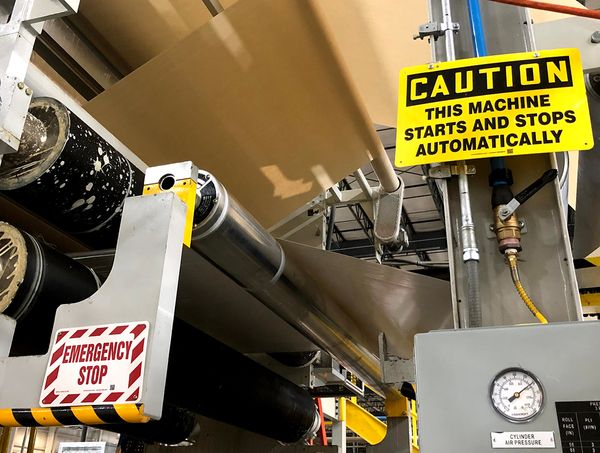 What We Do:
We can laminate the specialty facings of your choosing
We do all this using eco-friendly adhesives
Production widths may vary up to 105 and thickness from 1.5-10 mil
Adhesives must be water based
We support bi and tri laminate configurations
Optional addition of reinforced poly or fiberglass weave
How Our Contract Lamination Services Work
When you choose Winona Building Products for contract lamination, you get the latest state of the art lamination equipment around. Our lamination solutions can help make your products safer, increase their longevity, make them more fire-retardant, and make them more environmentally friendly. Our special adhesive formula — the part of the process that connects all laminate layers — has high bonding capabilities and is safe for use in residential, commercial and in industrial settings. Whether you are looking to efficiently address your lamination project's needs or want to partner with our contract laminators to develop a new solution, you will be getting the best contract laminating services around.
What makes our products different from our competitors' is that we use a proprietary adhesive formula that gets the job done — optimally adhering laminate layers while also being fire-retardant — without the use of any chemicals listed by the International Living Future Institute as dangerous to humans or the environment. If you want to learn more contract lamination services, have a question, or would like to place an order, give us a call today!
Contact us to get a quote!