KSK - ECO GUARD
Sustainable Packaging Paper for eCommerce Shipping and Industrial Packaging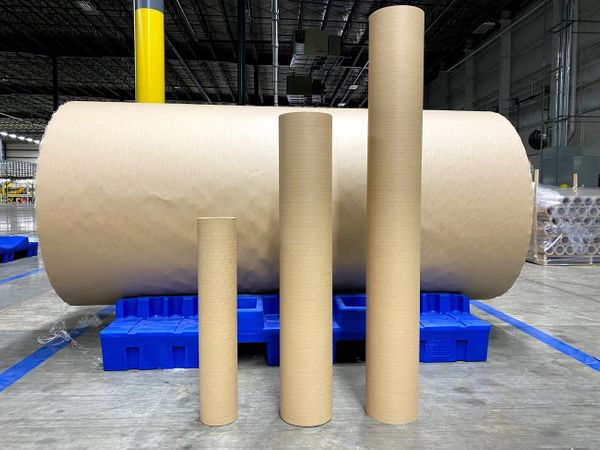 Recyclable Reinforced Packaging Paper
Here are just two of many suitable applications for kraft-scrim-kraft (KSK) paper:
For sustainable packaging, most commonly used by manufacturers and distributors looking for durable, affordable, eco-friendly packaging materials for envelope manufacturing, or as wrapping paper for industrial parts, such as metal castings, during handling and shipping.

For job site protection, most commonly sold by home improvement retailers and their distributors and used in the construction industry to protect surfaces such as floors or countertops during construction or remodeling projects.
This page focuses on the first of those two applications, with a primary focus on the value of KSK in sustainable packaging and its wide-variety of potential uses.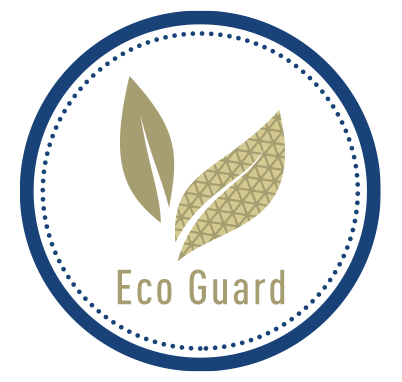 What Is Eco Guard?
Eco Guard reinforced packaging paper is heavy-duty, tri-directional fiberglass-scrim-reinforced protective kraft paper designed, manufactured, and sold by Winona Building Products. When it comes to sustainable packaging solutions, no other options are as strong and water-resistant — while also being recyclable — as Winona's KSK Eco Guard.
Eco Guard is curbside recyclable, Red List Free, and California Prop 65 compliant (so no warning labels are required). We sell Eco Guard in Rolls starting at 5,000 linear feet and slit to your required width. Available weights are 30 pounds and 25 pounds, and we can use both virgin or recycled paper, depending on your needs. Other paper weights are available upon request.
Eco Guard provides all the basic functions of normal paper stock along with the extra benefits of being fully recyclable and stronger. Switching to Eco Guard for envelope manufacturing is fast and easy.
Not only is Eco Guard fantastic for packaging and envelope manufacturing, it also is very effective in the wrapping and packaging of industrial parts and equipment as a replacement for other types of packing materials. If you would like to learn more about Eco Guard or have some custom project development requirements, contact a member of the Winona team today!
Some Applications of Eco Guard for sustainable Packaging
Mailers/Envelope Manufacturing

Reinforced Wrapping Paper for Industrial Equipment or Parts

Filler/Cushioning

And more
Address Your Sustainable Packaging Needs

Shipping Protection

Implement Eco-Friendly Packaging

Prevent Water Damage

Curbside Recyclable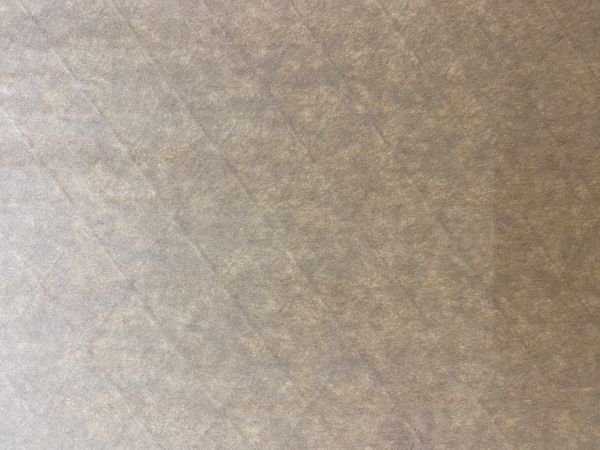 Features
​Quick Machine Set-Up

Water-Resistant

Puncture-Resistant

Burst-Resistant

Available in 25# or 30# weights

Curbside Recyclable

California Prop 65 Compliant

Red List Free
Why Partner with Winona Building Products
If you make shipping products or spend a lot of time and money manufacturing a product, you know just how important it is to ensure that the work you are proud of is properly protected during shipping. There are countless providers of packaging materials out there, but what makes Winona Build Products different is our unwavering commitment to durability, sustainability, affordability, and customer service.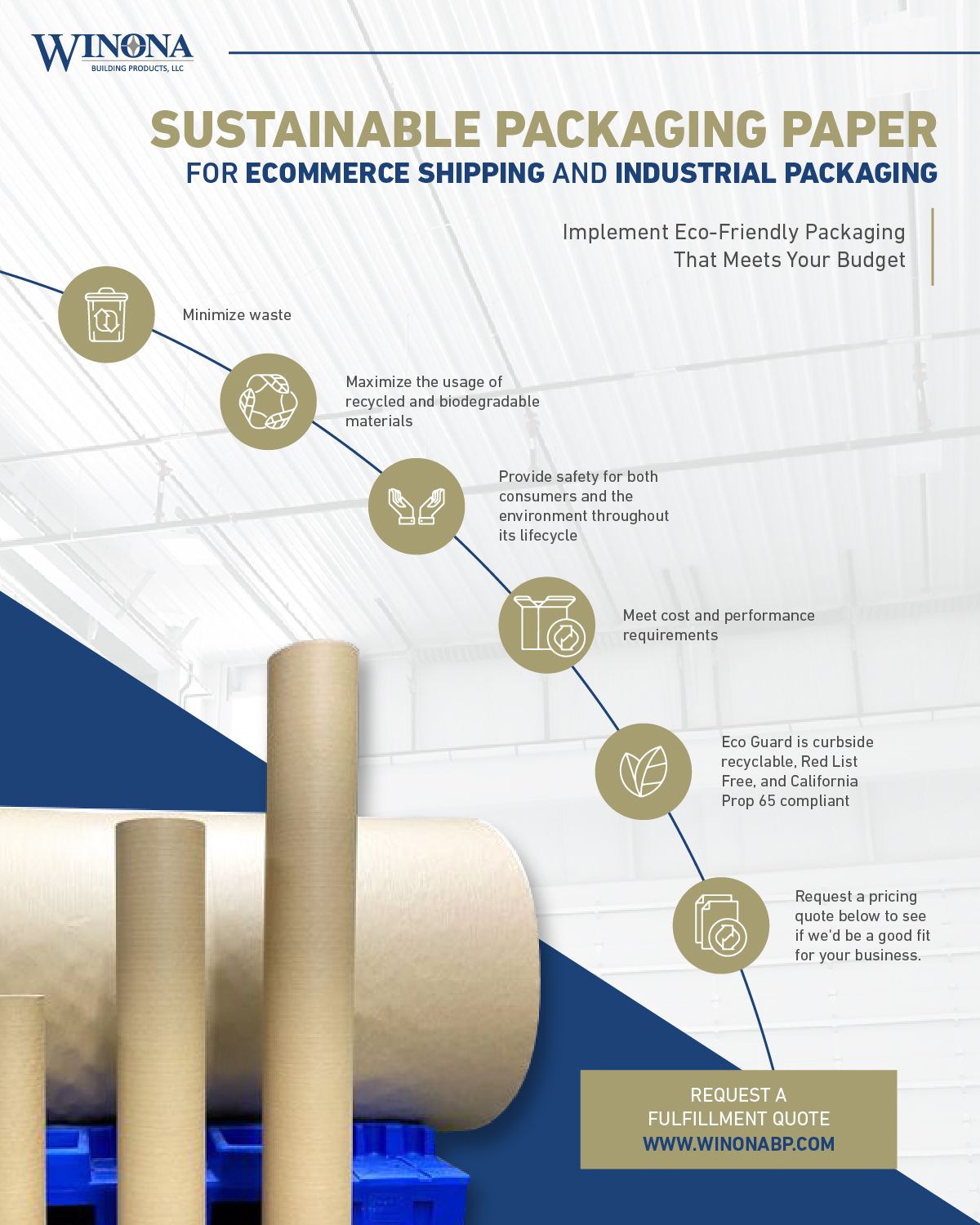 Durable
Kraft paper in and of itself provides a durable, strong packaging material for all your shipping needs. However, if you want a material that is truly industrial-grade, take your packaging to the next level with KSK Eco Guard. What makes Eco Guard so durable is as unique as the quality and arrangement of the materials that go into it. To put it simply, KSK Eco Guard is essentially two layers of kraft paper that repels liquids and are adhered together with reinforcement scrim and eco-friendly adhesive, the whole of which is then laminated under tremendous pressure. This long-lasting, super durable kraft-faced packaging material provides some valuable features. Eco Guard is:
Water-resistant

Oil-resistant

Grease-resistant

Puncture-resistant

Non-staining
If you manufacture shipping materials or have a product that needs extra protection, inquire with Winona Building Products today to learn if Eco Guard is right for you.

Sustainable
Not only is Eco Guard incredibly durable, it's also made of 100% eco-friendly materials that are Red List Free. That means you get the satisfaction of using totally sustainable packaging while feeling confident in the level of protection offered by your shipping solution. From wraps to envelopes, Eco Guard provides premium protection at a reasonable cost without leading to negative environmental impacts!

Affordable
We provide you affordable protection at what is comparable to the cost of alternative products. Manufacturers in particular use Eco Guard to ensure that their products are delivered safely. Say goodbye to overpriced, messy packing materials and hello to more reliable, more eco-friendly, void-filling, and product-wrapping solutions. Eco Guard is also re-usable, meaning you can save even more in many cases!
Our Pledge to Our Customers
Winona Building Products, LLC pledges to engineer products that exceed performance specifications while being environmentally friendly. Eco Guard is no exception to that rule. Our experience producing insulation vapor retarders and facings, surface protection paper, and many other related products for a wide range of industries, gives us the confidence we can meet your sustainable packaging paper needs, no matter how stringent they are.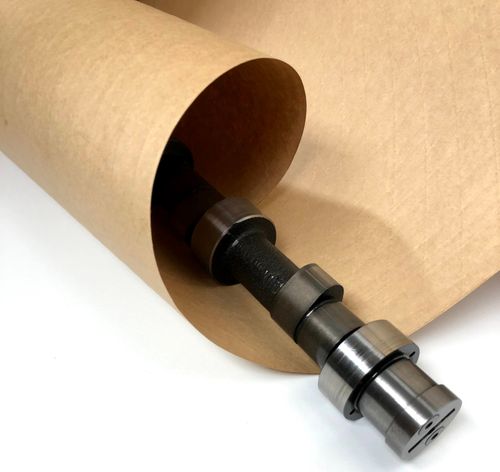 Choose Eco-Friendly Packaging
KSK Eco Guard is:
Eco-Friendly

Odorless

Red List free

Pollution-free

Extremely strong

Engineered for excellence

California Prop 65 compliant

And much more
Partner With Winona Today
Winona Building Products was originally founded by the owners of E&H Products, Inc., an insulation facing distributor in Palm Beach Gardens, Florida, and the owner of Winona Powder Coating, a high-volume powder coater in Etna Green, Indiana. What started out as thermal insulation and contract laminating services has grown into being one of the nation's leading suppliers of eco-friendly laminate products. We manufacture UL and ULC Classified insulation vapor retarders, surface protection paper, sustainable packaging paper, and provide lamination solutions for applications within the manufacturing, automotive, aerospace, metal building, and construction industries.
For manufacturers and distributors who refuse to compromise on quality when it comes to product and packaging performance, choose Winona Building Products solutions. Order KSK Eco Guard today.
Call (833) 495-0578 or fill out the form below to get a quote!